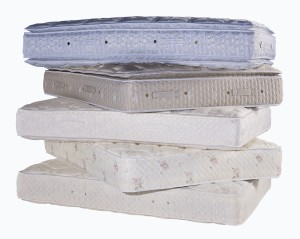 In a recent article we looked at answering the question what is the best mattress? We pointed out that getting a good sleep is absolutely paramount for our health and well-being and a good quality mattress is one of the most important first steps to getting this crucial rest every night of the year. We concluded that finding the best mattress is all about individual preference and every person's ideal mattress is considerably different. When it comes to finding which brand is the best mattress, the answers are vastly different. Whilst each mattress differs for each person making it hard to pick which is best, there are a range of brands that continue to stand out from the rest. Below is our pick of which brand is the best mattress.
Which brand is the best mattress – Magniflex?
When you look at the question of which brand is the best mattress you simply can't look past Magniflex. Founded in Italy In the 1960's, Magniflex has a dedicated focus on sleep, the environment, innovation and a genuine passion for improving the quality of life for its customers. Magniflex has truly become a byword for comfort and wellbeing. With its world renowned Gold Mattress and the Magnistretch Memory Foam and Magniflex Duogel, Magniflex is all style, class, comfort and quality.
Which brand is the best mattress – Comfort Sleep?
Comfort Sleep is a family owned and operated company that have been helping Australians sleep for over 30 years. Comfort Sleep has a wealth of knowledge and experience which allows them to continually create and develop innovative products. Comfort Sleep Mattresses are hand made using only the finest materials, and are manufactured under one roof to ensure consistency and quality. Which brand is the best mattress? Comfort Sleep has to come into consideration.
Which brand is the best mattress – King Koil?
King Koil is one of the leaders in mattress design and manufacture and is committed to designing, sourcing, manufacturing and selling the best quality sleep products at the best value. It has a proud reputation for its innovative technologies that are designed to provide outstanding comfort and support. You can't afford to look past King Koil when it comes to picking which brand is the best mattress.
Which brand is the best mattress – Sleepeezee?
Renowned for manufacturing the highest quality beds, Sleepeezee brings together decades of product innovation to continually provide superior design and create a range of mattresses for your comfort and well-being. Sleepeezee is a famous name in bedding in Australia and is a name that you can depend on for excellent quality beds. No topic on which brand is the best mattress is complete without looking at Sleepeezee.
Which brand is the best mattress – Domino?
Domino mattresses provide a range of designs that perfectly balance support and comfort with its own set of innovative features. Domino's exceptional quality and craftsmanship means the Domino range is built to last and has been offering Australians a perfect night's sleep since 1911. In the race for which brand is the best mattress, Domino is in the leading pack.
(Image courtesy of bedmart.com.au)