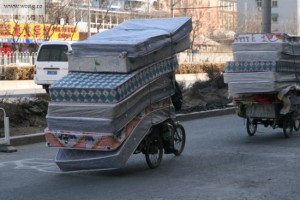 Buying a mattress can be a complicated process, it can be time consuming and very stressful. It is to a certain extent understandable, a quality mattress can be the difference between a good sleep and a bad sleep, and the difference between a healthy and happy life and a life full of ill-health and chronic unhappiness. What mattress should I buy is one of the most asked questions and we hope this article can help make your choice a little easier.
Finding your way through the mattress jungle
There is a plethora of choices, with new mattresses and the latest innovative technologies making their way into the market in a pretty frequent manner. However, what mattress should I buy is a question that only you can answer. Let me clarify this for you, everyone is unique in their mattress needs and wants, therefore requiring a different answer to the question of what mattress should I buy?
What mattress should I buy? A Question you shouldn't take lightly!
Sleep is not an option, but a very important necessity. It is just as integral to our health and happiness as food and oxygen. We spend a third of our lives sleeping and this third significantly impacts the two thirds we spend awake. A mattress plays a big role in the quality of sleep we get and in turn the quality of life we then enjoy. So don't take the question of what mattress should I buy lightly as it will come back to haunt you, day in and day out.
What mattress should I buy? What feels good to you? 
When I'm first asking myself what mattress should I buy it is important that I know what feels good to me. I find a firm mattress a touch too hard and being predominantly a side sleeper I tend to feel it on my hips and shoulders. A medium feel mattress I find is a good balance between the firm feel that offers good support for the back and the soft feel that gently contours around your body and gives you that sweet sinking feeling. Find what feel feels good to you and go from there. See what works with your weight, size and shape and then move to the actual materials and sizes from there.
Make your Mattress Choice a Priority for your Health and Happiness
What mattress should I buy? A mattress that feels good for your unique body shape and size, a mattress that lets you rest in supreme comfort with all the necessary support to have you waking up energised and refreshed. What mattress should I buy? A mattress that gives you the best shot at taking advantage of the two thirds of your life you spend awake. A life that is best lived when you are getting the super – critical sleep we so desperately need every single night.
(Image courtesy of www.wong.ro)