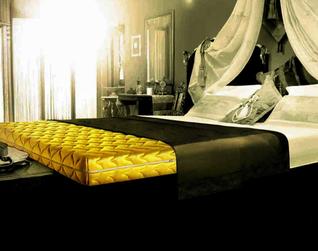 What's the best mattress? This might just be the most asked question in the industry. So what's the best mattress and how do you even know what is the best mattress in the first place amongst the hundreds and hundreds of mattresses that largely look the same and sometimes feel the same too?
What's the best mattress for you?
To start to answer this question we have to throw another spanner into the works – everyone is different and therefore what's the best mattress to you might be the worst mattress to someone else. There's firm, medium, soft, extra soft, extra firm, medium soft, gently firm, and plush, already you can start to see that giving an answer to the question what is the best mattress is filled with complications.
Why is the right mattress so important?
Sleep is essential for good health. Sleep is as essential for good health as oxygen, food and water. So therefore it is essential for happiness.  It restores physical and mental health and all the other stuff like concentration, memory, coordination and learning.  It is essential for everyone from children and teens to mothers and retirees.  A good mattress plays a pivotal role in getting this all so important sleep to help us fight against stress, depression, cardiovascular diseases and a whole lot more serious conditions. Buying the right mattress can potentially safeguard us from a bad sleep and lead us to a healthier and happier life.
How do you choose what's the best mattress for you?
With so many options and with new mattresses emerging every single week, the question remains – what's the best mattress? Whilst there's no scientific code or sure way to please everyone, there are some important considerations to keep in mind.
What feel are you?
This is probably a good place to start. Find if you like a firm, a medium or a soft feel. See what feel works with your body weight and shape and how it feels on your back, hips and shoulders. From here you can get more specific in terms of size, materials etc.
Which type of mattress?
I don't want to get into too much details on the types of mattresses as that will only add to the clutter and confusion, but if you want to find out what's the best mattress for you I suggest at least having some idea of what sets apart a Bonnell Spring and a Pocket Spring, a Pillow Top from a Latex, a Memory Foam and a Gel Memory Foam.  Once you find what type of mattress feels like a perfect match for your body, you're one step closer to finding out what's the best mattress.
My Opinion – What's the best mattress?
We have already pointed out that everyone's best mattress is vastly different, but for the sake of answering the all-important question of what's the best mattress, here it is: The Magniflex Gold is without the doubt the most luxuriously comfortable mattress my back has ever touched. Made from actual gold and with a price tag of over $26,000 you would expect something that is world class, and it is. Looking for a cheaper alternative stick with Magniflex and their Magnistretch range, it is conforming comfort at its absolute finest.
(Photo Courtesy of www.thehindu.com)