Bedworks is officially celebrating its 15th anniversary. Since we opened our first store in Sydney back in 2005, we've enjoyed a strong wave of growth and innovation. We want to thank you, our customers, employees, and partners for your contributions to our continued success.
The world has changed greatly in the last decade. Furniture retail has reinvented itself, taking on e-commerce and bringing manufacturing back to the hands of local craftsmen.
Over the past 15 years, we've delivered handcrafted, long-lasting products to thousands of customers around Australia, whether they were shopping in-store or online.
From timber and upholstered bed frames and mattresses to bedroom furniture, pillows and bedding from Australia's leading brands: Sealy, King Koil AH Beard, Domino AH Beard & Comfort Sleep. Can't find what you're looking for? Working directly with Australian manufacturers and custom joineries, allows us to create custom furniture that is built to suit your needs. If you can imagine it, our team can build it.
But 2020 and the start of a new decade, have not been without challenges. With the right vision and the commitment to stick to them, we managed to navigate these stormy waters successfully. So much so, that we're pleased to announce that we're launching a brand new store in Marrickville, NSW, early in the new year.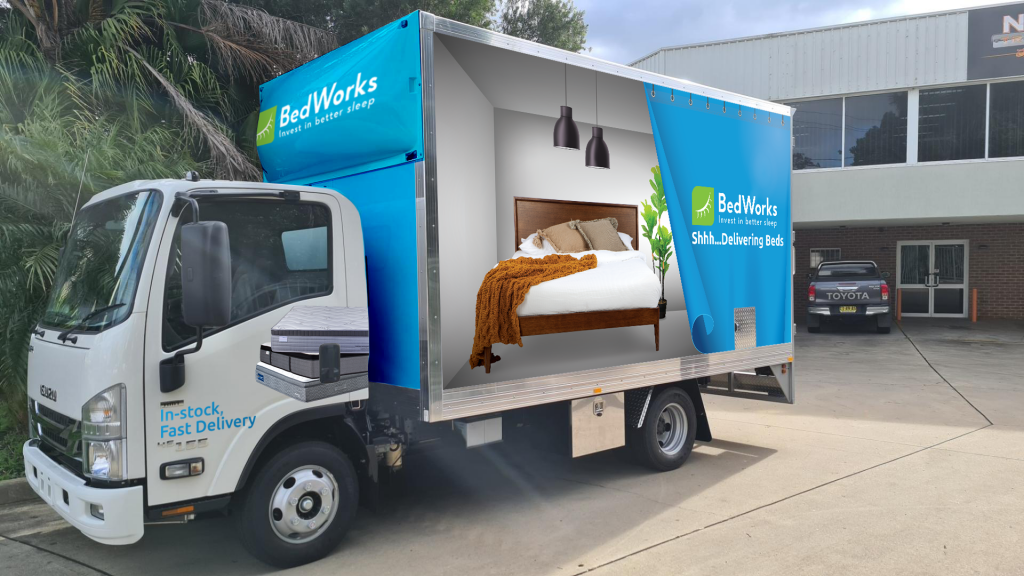 We wouldn't be where we are today without our dedicated and caring team members and business partners, who share our values and continue to go above and beyond to provide first-class customer service. We'd also like to thank our talented Australian craftsmen who build each custom piece of furniture with the greatest care and passion. We are proud to be working with you!
Our gift to you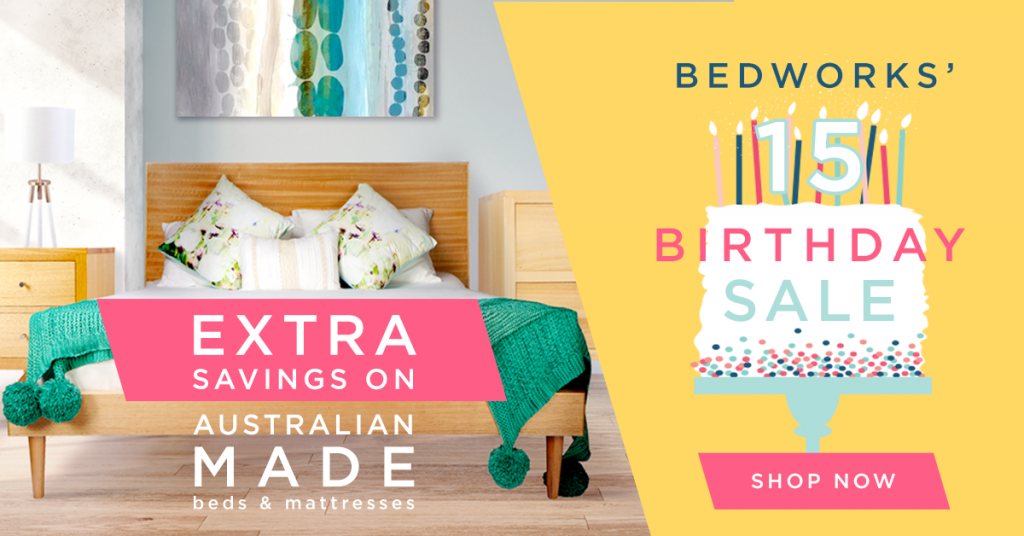 Since we love giving back, we're celebrating this anniversary with big savings and great deals on must-haves and long-term investments: Get up to $200 in extra savings (conditions apply) on Australian-made mattresses, bed frames, headboards and bedroom furniture.
Have you been thinking about upgrading your mattress? Or treating yourself to a brand-new bed frame that makes a statement with modern and sustainable design?
Our 15th birthday sale includes our fully customisable Danish bedroom collection, which emphasises the natural beauty of timber with an organic finish. If you're a fan of upholstered bedding and would like to stock up on some extra storage space, you will enjoy our luxury upholstered beds with Smart Storage options. For those who've always wanted to experience the regal elegance of sleeping in a four-poster, the Sunny Four Poster custom-made timber bed frame is the one. There has really never been a better time to invest in great sleep.
Thank you for a special 15 years and here's to celebrating the next chapter together!
Your Bedworks team