Spring really is the time of the year to jump into action and get your home ready for the warmer months ahead. For too long we have been stuck indoors, a prisoner to the dark winter, now is the time to open up those windows, let in the fresh air and brighten up our days. Each day the sun is sticking around just that little bit longer, a sign that spring is finally upon us.
Say Hello to some Colour
Longer days and warmer temperatures make spring the best time to play around with some colour. Change the old curtains and add some new colourful ones. Add some flowers to the bedside and tallboy. Create an atmosphere that is fresh, fun, colourful and screams spring.
Remove any signs of the winter
Over winter and the colder months, there's nothing like extra thick blankets on the bottom of the bed and scattered all over the lounge room. But come spring its time to get rid of them, you hopefully won't be requiring them for a good 5 months at least. Store them away out of site in your drawers, your tallboy or storage bed. If you don't have storage, I suggest you get some. Spring is all about open space and freshness. Clutter is the enemy.
Spring means the great outdoors
After months and months of intentionally staying away from the outdoors, it's time to openly embrace it. Bring nature inside at every chance you get, decorate with flowers in your bedroom and every room of the house, and display fresh fruit to bring out all the colours of spring into your home. Fresh colours and fresh smells is what spring is all about.
Utilise your Shelves
Bookshelves, desks, tallboys, bedsides and dressers are all great for featuring your most prized possessions. Spring is the time to bring a touch of freshness and new energy to your home; this means showcasing your photos, candles, lamps, vases, seashells and whatever else adds spice and personality to your home.
What about a new coat of Paint
Change the paint and in one quick and easy way you have transformed your living areas from the dullness of winter to the energetic colours of spring. A new paint job is underrated, transforming your room and your mood in one convenient package.
Add some style
I spoke earlier how adding vases, candles and the like to your shelves can add a bit of sparkle to your home, well, so can lamps. Try a lamp with a bit of colour and all of a sudden a tired old room is bright and energised.
A new Sofa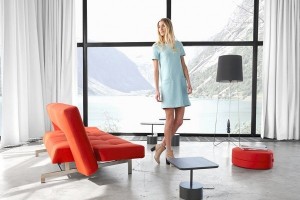 Is your lounge room full of tired and uncomfortable lounges? A new sofa is not only extremely practical, a lounge and sleeping space in one, but can add a cool look to your home. Why not try a colourful sofa or go for uniquely designed upholstery?
Pillows
Really, how can a pillow brighten up my days? Throw a few colourful pillows on your bed, on your sofa and lounges, and all of a sudden you've got energy and charisma.
Leave the chilly months of winter behind and embrace the change of season in style.  Brighten up your rooms and in turn brighten up your life.