Do You Suffer from a Respiratory Problem?
SLEEP APNOEA. ASTHMA. SNORING. INSOMNIA
Respiratory conditions affect the airways, including the lungs and the passages that transfer air from the mouth and nose into the lungs. They can cause ill health, disability and death.
An estimated 6.3 million Australians suffered from a chronic respiratory condition in 2011–12. (ABS 2012)
There were 12,465 deaths where the underlying cause was a respiratory condition in 2012. (ABS 2015)
A Good Sleep is Great for your Health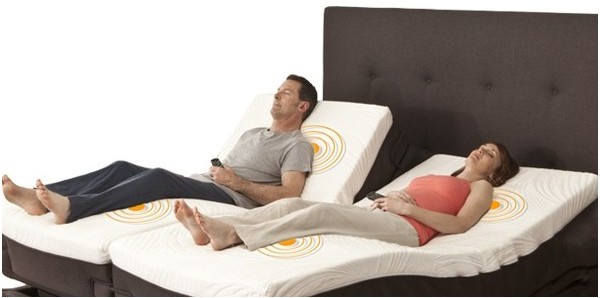 Why not try an Adjustable Bed?
Electric Adjustable beds allow you to adjust both the upper and lower body positions via a remote control, increasing comfort and aiding in many medical conditions.
Helps increase oxygen flow during your sleep, alleviating breathing disorders such as asthma and sleep apnoea
Fluids are also drained from the lungs, preventing congestion, keeping sinus and lungs clear
Decreases snoring, as snoring often occurs due to blocked airways
A horizontal mattress increases the difficulty of moving air to vital organs, affecting asthma
Many positional options means you can find a position that puts you to sleep faster
Change the Way you Sleep
An Adjustable Bed allows you to breathe normally and deliver more oxygen to the body, preventing the heart from working harder to deliver oxygen and blood to vital organs and making it easier to fall asleep, and stay asleep.