We all know getting a good night's sleep is crucial to our health. There are many factors that play a role in getting a good night's sleep and most important of them all, is choosing the right mattress. Our bodies change over a lifetime and that is why it is important to change your mattress accordingly, but how do you choose a mattress amongst the dizzying array of options? How do you know what is just right for you?

1. Choose By Feel – Firm or soft?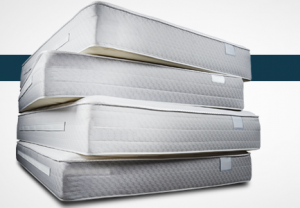 We are all different kinds of sleepers and as a result require different types of mattress. Choosing by 'feel' lets you add that personalised touch, mixing the right levels of comfort and support. If the mattress is too firm, it will push on your main pressure points and take you out of alignment, at the same time if it's too soft, those pressure points won't be properly supported.   
Super Firm – If you like a really hard feel – best if you sleep on your back.
Firm – Stiff, resistant, and offers less quilting than other comfort levels – best if you sleep on your back or stomach.
Gently Firm – Somewhere between hard and soft, providing the great support of a firm mattress with a little extra padding.
Medium – Conforms to the shape of your body offering gentle and comfortable support – great for all sleeping positions
Soft – Plush surfaces provide more elasticity and spring with a softer surface – great for sleeping in all positions or on your side.

2. Choose by Type of Mattress
A mattress needs to support your body in a neutral position, one in which your spine has a nice curvature and your body including the shoulders and head are supported in proper alignment.
Bonnell Spring – Classic Spring Unit, made from round hourglass shaped springs which are tied together to form a mat. A round helical crosswise connects each single spring to a spring unit to provide maximum durability
Pocket Springs – Individually wrapped, each spring works in isolation ensuring you don't roll off the bed, which in turn helps reduce partner disturbance.
Pillow Top – Gently contours to your body and automatically adjusts to the different pressure points of your body. This allows you to be fully supported during sleep and provides you with maximum comfort.
Latex – Made from 100% natural rubber, Latex is great for minimising partner disturbance, the body is reduced to a minimum and its self – ventilating structure means a cool and comfortable sleep.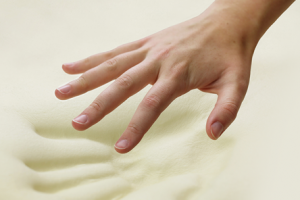 Memory Foam – Provides even support for your body by distributing your weight across the surface. Memory foams temperature sensitive material adjusts itself to the sleeper's body heat and body weight.
Gel Memory Foam – Gel memory foam incorporates the latest technology that enhances support during sleep and increases cooling comfort.
Throw in Adjustable beds, Sofa Beds, Eco – friendly, Orthopractic, Chiropractic, Orthopedic and Mattress in a box options, and there is a massive array of choices to be made.
3. Choose by Trial & Error  
If you're looking for a new mattress that will be your bed for a long period of time, it is best you test a range of different mattresses and find what feels best for you. Pop into the store and lay down on each mattress in the position in which you would normally sleep. Be sure to spend at least 10 minutes on the bed and replicate the way you'll be sleeping on the mattress if you take it home. The more time you take on each mattress, laying in a way that is natural for you, the better chances you have of choosing a mattress that is just right for you. It is also important to keep in mind the type of base the mattress is resting on in store and if it is similar to your base at home. This can make quite the difference.
Ultimately, everyone's mattress preference is different – you need to strike a nice balance between comfort and support.