Colour BlockingYou've seen this runway trend take the world by storm. You've seen it replicated by celebrities and enjoyed by your favourite style stars.
In a world dominated by monochromatic beiges, greys and white, all of a sudden, life is infused by bright, beautiful, complimenting colours.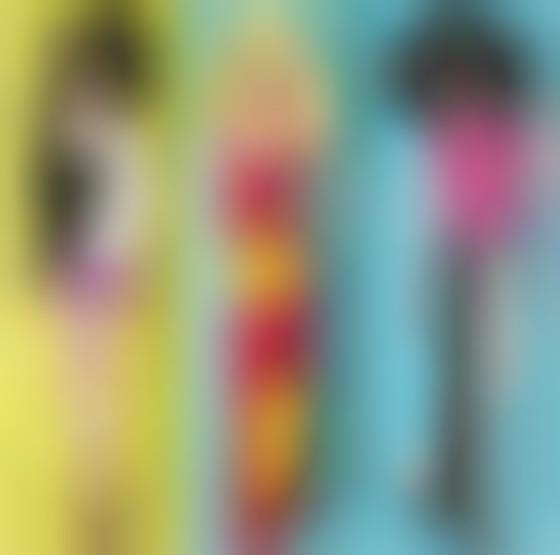 As with any design trend, colour blocking flows naturally to the interiors, especially in the bedroom. Colour blocking allows you inject a fun vibe to your room.


Make your room truly your own and express your style with colour blocking with these tips!





TIP No. 1 – Pick a colour scheme

Before you choose what colours to use, let's first talk about Colour Harmonies.You see, to colour block is to pick A BOLD COLOUR and harmonise it with another colour.
Colour harmonies are basic colouring rules that tell you what goes with what.There are six types of colour harmonies but we're only going to deal withthree – complementary, analogous and triad
Complementary
These are two colours that are directly opposite on the colour wheel. Pick your favourite colour / shade and pair it up with something directly in front of it
Analogous
These are three colours that are beside each other. Your favourite shade will go well with the colours on in its side OR the two before or after it.
Triadic
A colour scheme that uses colours that are evenly spaced around the colour wheel.

Once you've chosen your colour scheme, add a neutral colour (such as white, beige, dove grey, etc.) to complete the harmony.


TIP No. 2 – There are Two Ways to Colour Block

Route 1 – Colour block your walls

To start colour blocking, you've got to decide what your dominant colour is and what your accent colour is. Once you've done that, you can apply your colours through the following applications:


Half ToneChoose a nice neutral colour for your wall and pick your dominant colour to paint half-way up.
Zoned ToneDivide your walls into three zones – Top, Middle and Bottom – with the middle zone bigger than the top and bottom zone. Paint the top zone with your neutral colour, The middle part your dominant colour and the third zone your accent colour
Sky TonePaint your ceiling and a bit of your crown molding with your dominant colour. However, we don't recommend using a dark dominant colour for the wall as it may give your room a heavy feel.

Route 2 – Accessorize It!
We know that committing to a distinct wall colour can be a bit of a work. Another way to go is to colour block through accessories!
Paint your walls a nice neutral colour, with an accent wall in a darker neutral colour (like dove grey, brown, charcoal, etc.). Use your dominant colour for your bed for a nice focal point with your room accessories as the colour block accents.





Classic Triadic
This colour blocking style uses the triadic colour scheme. Paint your walls a nice white colour and colour block with your bed as the focal point.
The Julia Upholstered Bed Head in Beachcomber Aqua by Warwick upholstery features a Portman-style bed head with button tufting and combined with the Slimline base option, the Julia creates gives a fun, fresh twist to an old time classic.
Pair the Julia in Aqua with the Soho 2-drawer Timber side table in black for a nice grounding contrast and the "Kelly Lime" Mounted Canvas artwork to add up to the colour blocking vibe.
Be bold and use a lime green and tangerine paint for the wall borders and crown molding to really play the triadic colour block!





Fresh Complements
This colour blocking style uses the complementary colour scheme. Divide your walls into three zones and paint the top part white, the middle part yellow and the bottom part blue for a nice pop of colour.
The Yorkshire upholstered Bed Head in Riata Beeswax by Zepel upholstery features a winged curve-shape headboard and a sleek base for an option that's truly timeless.
The Stella 3-drawer bed side table in white makes a nice break to the yellow-blue clash while the Sensation I mounted canvass artwork gives an added playful twist to the room.





High Contrast Analogy
This style is another way to approach the colour blocking scheme. Get your bed and beside in a dark colour and let the accessories and wall paint create a high-contrast colour block!
The Emirates Upholstered Bed Head with the Taylor 3-drawer base combo in Keylargo Ebony by Warwick upholstery is a chic and stylish addition to your bedroom.Match the Emirates with the Felicia Timber Bed Side table in black for a monochromatic look that will create a great contrast with the yellow and purple paint accents.
For added style, add the Seasons 3-panel artwork in mounted canvas to add to the colour blocking style of your room.
Play up your room's fun factor with colour blocking to create a cool chill spot that perfectly complements your style.
Our 100% Australian-made, custom upholstered beds come in a wide range of bright and fashionable colours.
Visit our online store www.bedworks.com.au or our Sydney showroom to view our entire range!