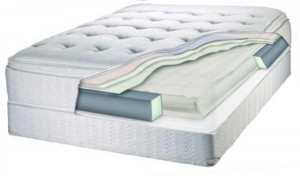 Choosing a mattress that suits your specific needs can be difficult and overwhelming and become a headache very quickly. So, it helps to know the ins and outs of each established mattress type before you shop. The following article attempts to break things down for you to make mattress shopping a breeze.
We will look at the following mattress types and their key features:
Memory foam mattress
Latex mattress
Pillow top mattress
Orthopaedic mattress
Gel mattress
All of these sub categories come in "regular" or luxury form which will set you back accordingly, but price shouldn't be the criterion when making a purchasing decision such as this – your health always comes first and this a principle our Bedworks team follow and honour passionately.
Memory Foam Mattresses
Memory foam is made from a substance called visco-elastic – it prevents pressure pain and protects against impact; it is used widely in many industries and modern products.
Memory foam mattresses are recommended for pregnant women, people with lower back pain, allergy sufferers, the elderly and growing teens to support their special needs and decrease risk of spinal abnormalities like scoliosis, restless leg syndrome and pressure pain/ulcers by dividing weight evenly, and the age old tossing and turning that so often disrupts a good night's sleep.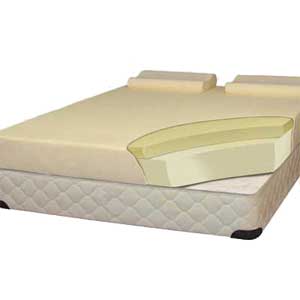 The heat from your body softens the material which then contours your natural body curvatures. Partner disturbance is minimized as there are no coil springs in the mattress.
Soft memory foam mattresses are not advised for infants.
Gel memory foam mattresses are an advancement of the "regular" memory foam mattresses and more often than not offer temperature control and increased ability to adjust to your specific sleeping position and habits.
See all Bedworks' memory foam mattresses and prices.

Latex Mattresses
Latex is a natural material that is anti-allergenic, guards against dust mites, mold, fungus and other nasties and is your healthiest mattress option.  Latex rubber is a biodegradable and sustainable resource.
Latex mattresses often come covered in pro-biotic fabrics which means they fight allergens to provide a healthier sleeping atmosphere. Latex mattresses are also an excellent choice for couples that are battling partner disturbance and motion transmission – you can get up in the middle of the without waking your partner!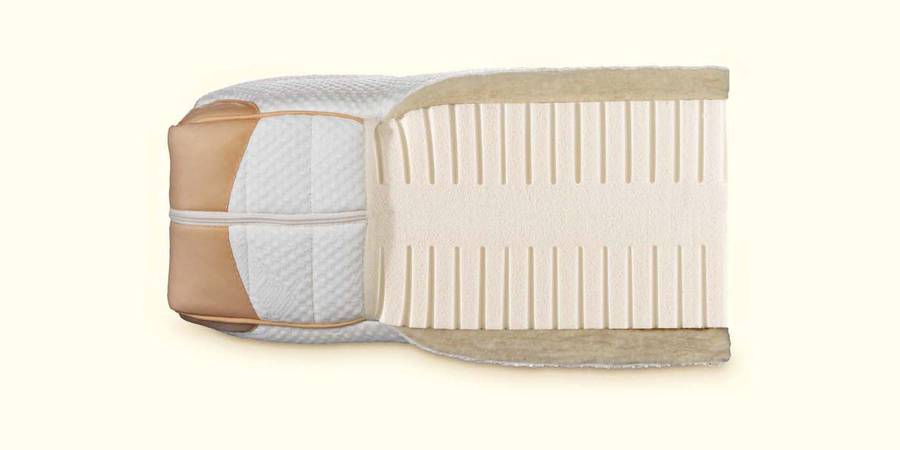 Latex is a material very soft to the touch but internally firm, so there is plenty of firm support for back sleepers and softness for side sleepers.
Many latex mattresses offer superior lumbar support and even weight distribution, so they are recommended for people with lower back pain, stress-related pain and tension sufferers, pregnant women, teens with posture problems and sufferers from sleep deprivation as it encourages the natural curvature of the spine, better posture and therefore better breathing, less snoring, more comfort.
Latex mattresses are great for adjustable beds.
See all Bedworks' latex mattresses and pricing.

Pillow Top Mattresses
Pillow tops are made with extra layers of cushioning to offer a fantastically soft feel, but also come with firm layers for support and are often described as the type of mattress that you "sink" into – in a good way. They are considered the best and most luxurious of all mattresses.
Pillow top mattresses are normally considered more luxurious (costly) than other mattresses as the cushion topping on the mattress adds to the cost. The only downside of a pillow top is that they can't be flipped over to prevent from wear and tear (unless it's a double-sided pillow top) but they certainly do act and feel like sleeping on a cloud.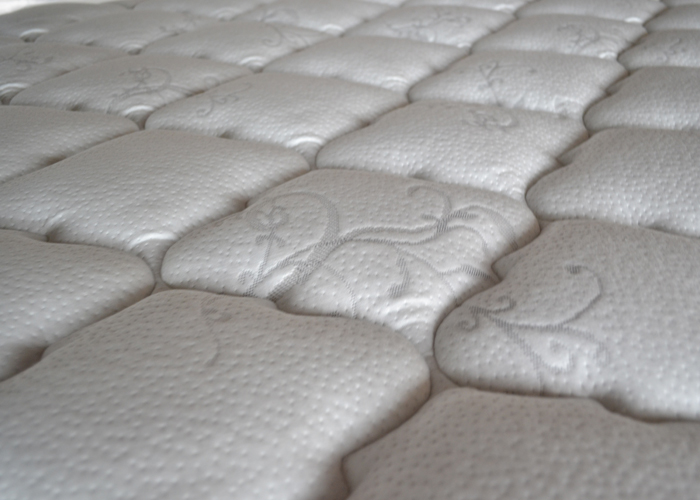 Benefits of a pillow top mattress are luxury, comfort, pain reduction and longevity.
All pillow top mattresses allow for natural spinal alignment and body contouring with maximum support while minimizing pressure pain.
They can feel "too soft" and cushiony for those used to sleeping on firm or hard mattresses but are actually one of the most supportive types available. They last longer than other mattresses and are worth the investment.
Pillow top mattresses are recommended for all users.
See all Bedworks' pillow top mattress options.
Orthopaedic Mattresses
These are specialist medically superior mattresses and must suit your specific support needs. Endorsed by the  Chiropractic and Osteopathic College of Australia (COCA), Bedworks' orthopaedic mattresses are designed to do just that.
Orthopaedic mattresses come in different shapes and fashions – latex, Bonnell spring, pocket spring, pillow top, double sided pillow top, memory foam. For many back pain sufferers, the orthopaedic mattress can offer a massive improvement in their quality of life.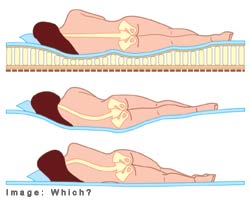 Appropriate support and a reduction in pressure point pain can help sufferers get a good night sleep and much needed pain relief.
The most outstanding benefit of an orthopaedic mattress is a significant reduction in aches and pains.  Research suggests that over 60% of people wake up in the morning with some form of back pain.
The use of orthopaedic mattresses has proven to significantly reduce and prevent aches and pains. Consult with your medical doctor and Bedworks store staff before you buy an orthopaedic mattress.
Gel Mattresses
Probably the most intriguing mattresses out there, the gel mattresses are made of flexible materials that give it a gel-like structure. There are no actual fluids in the mattress that you need to worry about.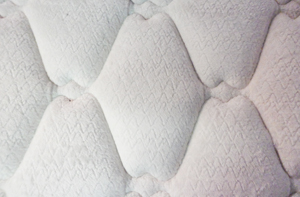 Benefits of a gel mattress can be so remarkable they tend to give other mattresses a run for their money.
Gel can be used with all other mattress types discussed in this article, so you can treat this as an "add on" to your memory foam, pillow top, latex or orthopaedic mattress.
Here are some of the features:
Cooling effect: gel encourages proper circulation of air inside the mattress so hot air is reduced and dissipated. This is a significant improvement for bed-ridden people or those that tend to wake often during the night due to increased temperatures.
Massage effect: The honeycomb structure adheres to your body and massages it slightly, which gives a relief from pressure point pain and aching muscles.
Contours natural body curvatures and lines: Again, the internal honeycomb structure allows even weight distribution and each honeycomb column can support weight up to a certain point – this means that the parts of your body that need to sink into the mattress, can, and the parts that need cushioning support without "sinking", don't.