The weather is cold, it is getting dark early and the thought of being outside doesn't sound appealing whatsoever – welcome to winter. Of course with winter come some advantages, one being the chance to get a good night's sleep and enjoy the odd long sleep – in. But to ensure you can finally catch up on rest and relaxation you first need to make your bedroom environment a sanctuary for sleep.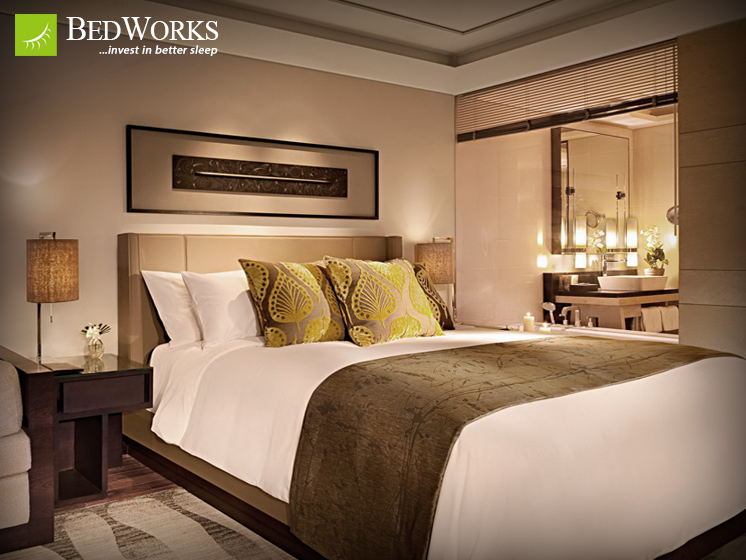 A Bedside Table
When it's cold outside and the only place you feel comfortable and warm is your bed – you don't want to leave it, and you shouldn't. Get yourself a quality bedside table and enjoy long evenings relaxing in the warmth of your own bed with the convenience of everything you need only an arm length away. Get a bedside with drawers for extra storage space and make sure it has a nice flat top surface for your lamp, books, magazines, laptop, reading glasses and perhaps even a hot chocolate.
An Electric Blanket
Nobody likes jumping into a cold bed in the middle of winter. A super cold bed can make it difficult to get comfortable and in turn get a good night's sleep. Whilst it is not ideal to be too hot, it is also not ideal to be too cold – find a temperature that is good for you and let it do all the work for you. A quality electric blanket is an old favourite that you can continue to trust to get the job done this winter.
A Quality Mattress
It doesn't matter if it is the troughs of winter or the peaks of summer; a quality mattress is absolutely necessary all year round. A Memory foam mattress is made of temperature sensitive material that adjusts itself to the sleeper's body heat and body weight, and quality Latex mattresses boast a self – ventilating structure that means a comfortable sleep.  Regardless of which type of mattress you choose, there is no doubting a new, quality mattress is paramount to sleeping comfortably right through winter.
A Bedhead
If you want to sit up and read in the warmth and comfort of your own bed and hideaway from the darkness of winter, then a quality, upholstered bedhead can help you do just that. Whether it is button-backed, tufted, panelled or studded, an upholstered bedhead is not only comfortable to sit up against but is also a great visual addition to your bedroom. Experience the comfort a good bedhead provides and enjoy winter from the warmth of your own bed.
Bedding
The final piece of the puzzle – bedding. Not just any bedding, but quality bedding that will make getting through winter a breeze. There's a massive range of products to choose from and you simply cannot afford to settle for second best. Pillows, sheet sets and linen, quilts and doona's right through to climate control mattress protectors; invest in quality products and get the rewards all year long.