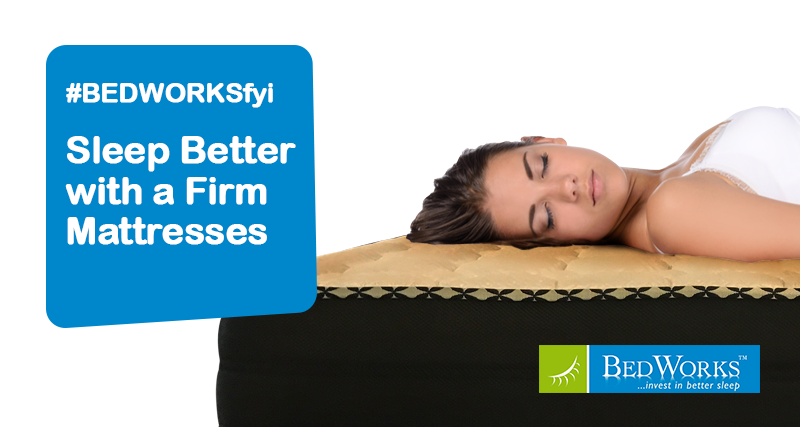 Sleeping in a firm mattress
will let you sleep better!

Researchers have said that sleeping on a firm mattress is good for you. Unlike soft mattresses, a firm mattress provides you with more lateral support to ensure that your spine is properly aligned all through the night.
Additionally, the "harder" surface lessens the cushioning, which promote a more neutral-spine position when sleeping. With minimal cushioning, your bones bear most of the pressure and relaxes your muscles and arteries for better blood circulation.
Remember: Better blood flow = better sleep quality.
Lastly, as the firm mattress provide more support to your back, it likewise stops your airways from being constricted. Open airways while sleeping allow you to breathe and inhale more oxygen and is essential for a good night's sleep night after night.
Now we're not saying that you should sleep in a rock surface, heavens no! Naturally, you still need a sleeping surface that's gentle to your spine but still be able to provide the right support.
With this in mind, we at BEDWORKS have created a mattress range that provides you with adequate firm support but still give you the comfort that you need for better sleep.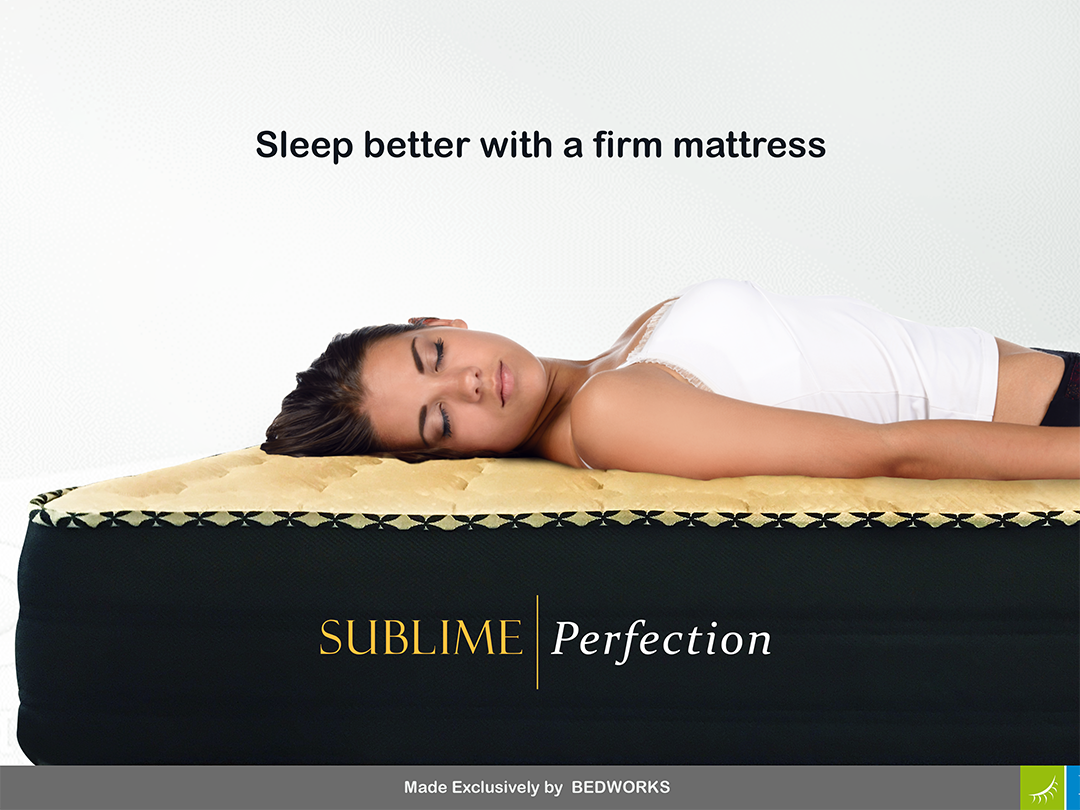 The Sublime Mattress Range

The Sublime Mattress Range combines all the right ingredients for a sublime sleeping experience. This mattress range comes in two models: The Sublime Perfection and the Sublime Comfort Firm.
Sublime Perfection
The Sublime Perfection provides you with pressure relieving comfort and proper firm support. The Sublime Perfection is supported by a thick, high-density firm and a five-zone pocket spring system. This gives you optimum lateral support that you need.
A generous layer of gel-infused memory foam tops the bed to give you a gentle, pressure relieving support as it shapes to the contours of your body and gives additional support to your hips and shoulders.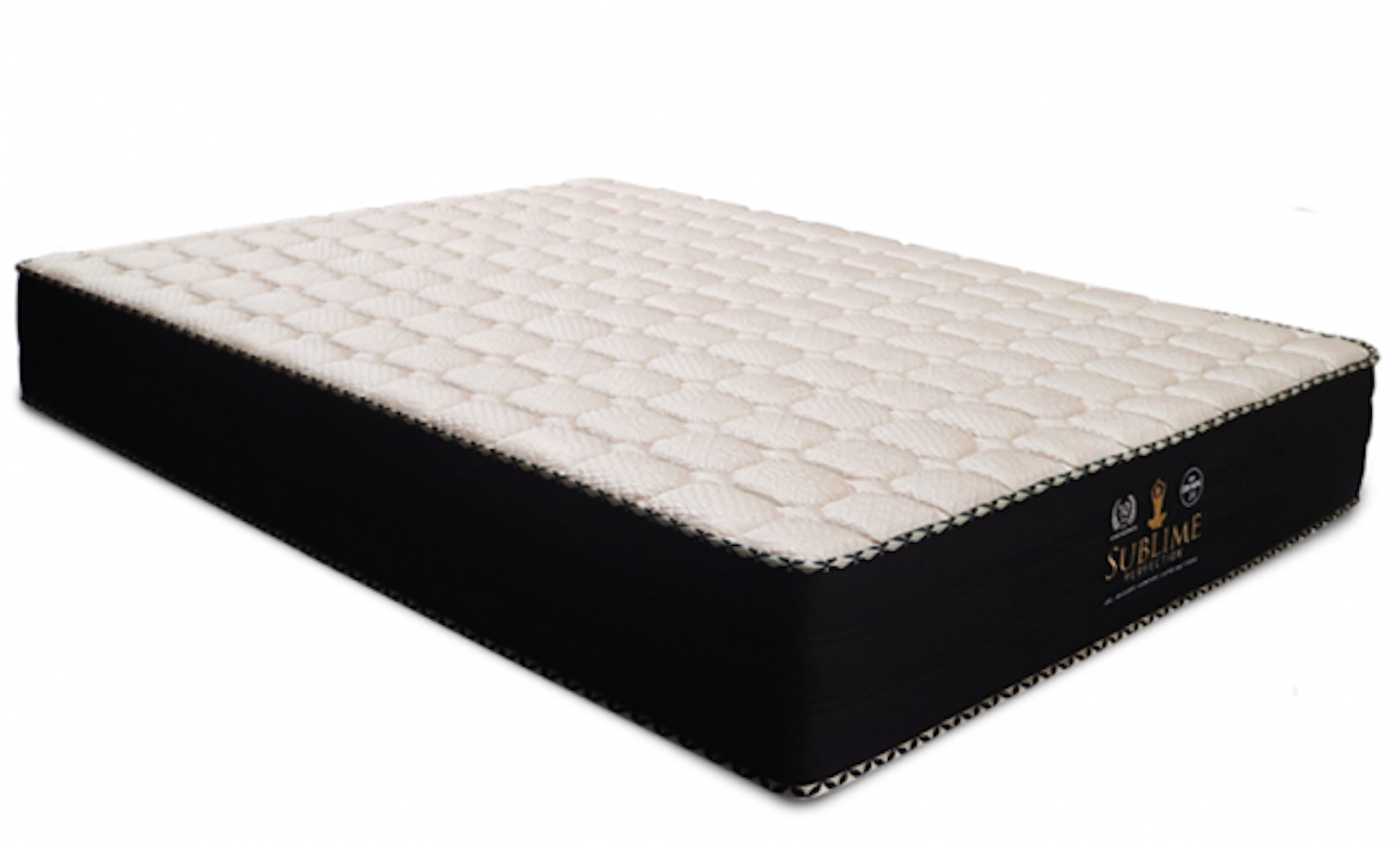 Sublime Comfort Firm
The Sublime Comfort Firm, on the other hand, is an extra firm mattress for those who likes it "hard". Ideal for back sleepers, this mattress model features an extra firm support system with its thick extra firm foam and 5-zone pocket springs that provides targeted support to the five key areas of your body. The extra firmness of this model promotes a more neutral spinal alignment as well as better blood circulation for a good night's sleep.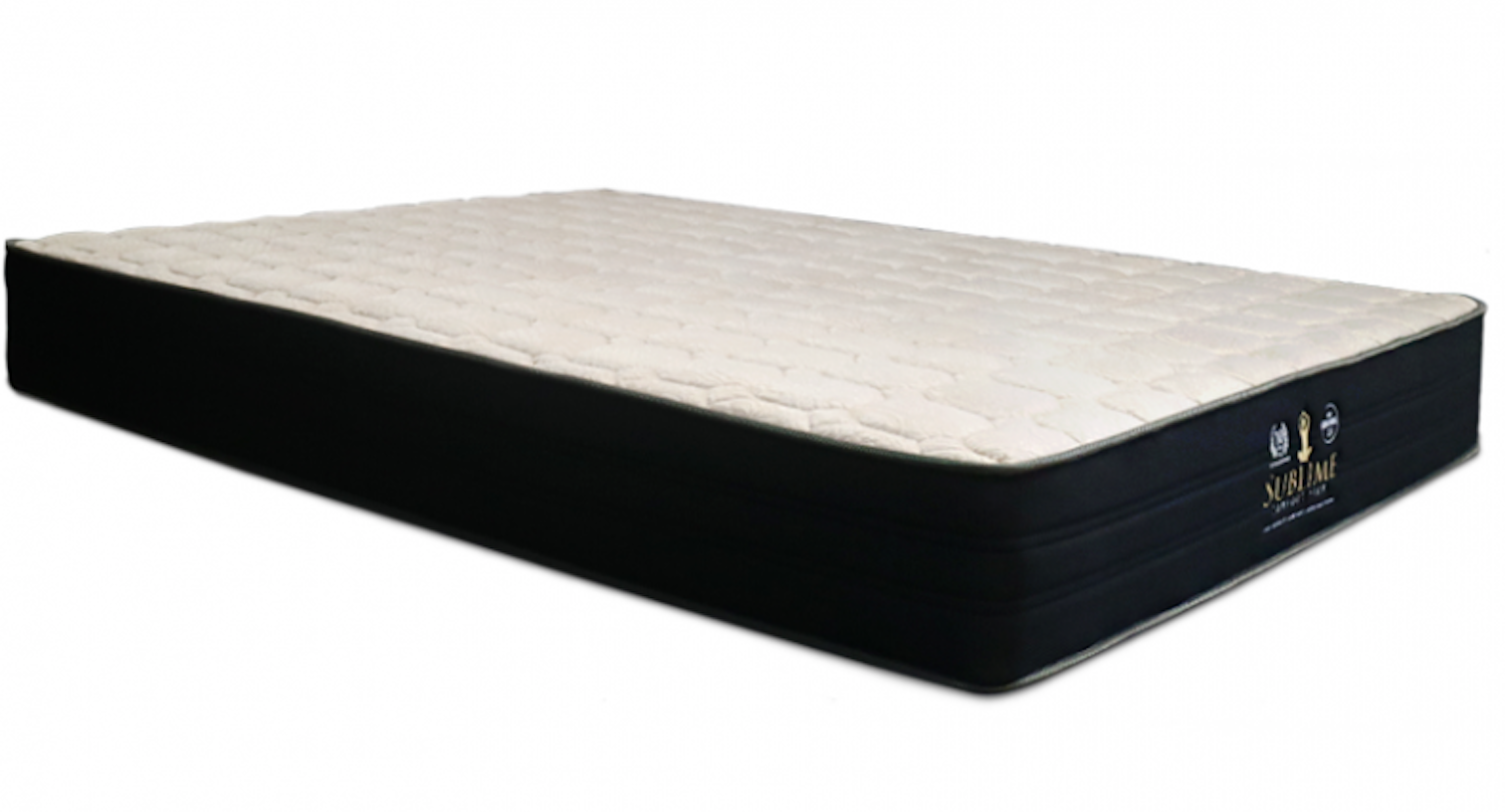 Sleep better this 2017. Come visit us in our online mattress store or in our Sydney showrooms to learn more about the benefits of the Sublime mattress range, made exclusively for you by BEDWORKS!