Get Your Home Spring Ready
Over the colder months it seems the mess in our homes and in particular our bedrooms increases by the day. The dark winter months mean we barricade ourselves in our rooms and hide away from the elements outside. Every thick blanket makes its way to the end of the bed and with it an array of other items that protect us from the cold; jackets, beanies, jumpers and scarves.
Come spring time it's time to de-clutter your home and get yourself ready for the warmer months ahead, that's why it's called a "spring clean" after all. So what do you do? Throw all the blankets and warm clothing somewhere, anywhere, until winter rolls around next year.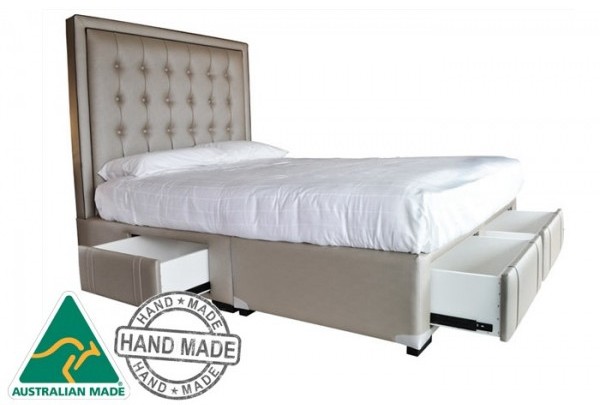 Say Hello to a Storage Bed
This is where storage beds come in handy, and when I say handy I mean super important. Easily store away all of winter's necessities quickly and conveniently, spring is all about open space and freshness. Clutter is the enemy.
A storage bed doesn't mean you have to compromise on style, elegance, class, sophistication or anything else that you desire, because storage beds deliver the best in both style and practicality. There are a massive range of high quality storage beds that look great and actually add a touch of style to your living spaces.
Gas Lift or Drawers
You can choose a storage bed with a gas-lift facility that utilises the space under your bed – transforming it into a storage unit complete with ample storage space. The gas-lift facility offers easy and convenient 'lift up' access to all your storage allowing you to easily organise and tidy your home. Alternatively you can go for a storage bed with drawers that give you fast and easy access to a copious amount of storage space for clearing your bedroom of clutter. 1 drawer, 2 drawers or 4 drawers, they give you enough storage space to store blankets, clothes, shoes and various other items out of sight, enhancing the elegance of your bedroom by giving it a cleaner, more organised look.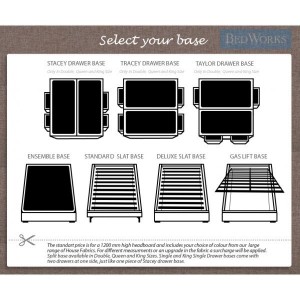 The Simple Solution to a Messy Room
If your room is looking messy, dirty and cluttered, the simple solution really is a storage bed. Give yourself easy access to your belongings when you need them without having to climb up the ladder and search the upper cupboards every few months. Have your belongings stored out of sight but ready when you need them.