When you think of storage beds, you may picture clunky, oversized and unattractive bed frames that take up too much space. However, the best storage beds on the market will bring your bedroom to a new level, offering style, functionality and practicality.
A storage bed is perfect for keeping your miscellaneous belongings in a safe and convenient location, especially for those who live in smaller homes or apartments and need to utilise their space as efficiently as possible. Yes, beds with storage drawers are heavier and require work when assembling and dismantling, but the benefits of having a storage bed outweigh this potential concern.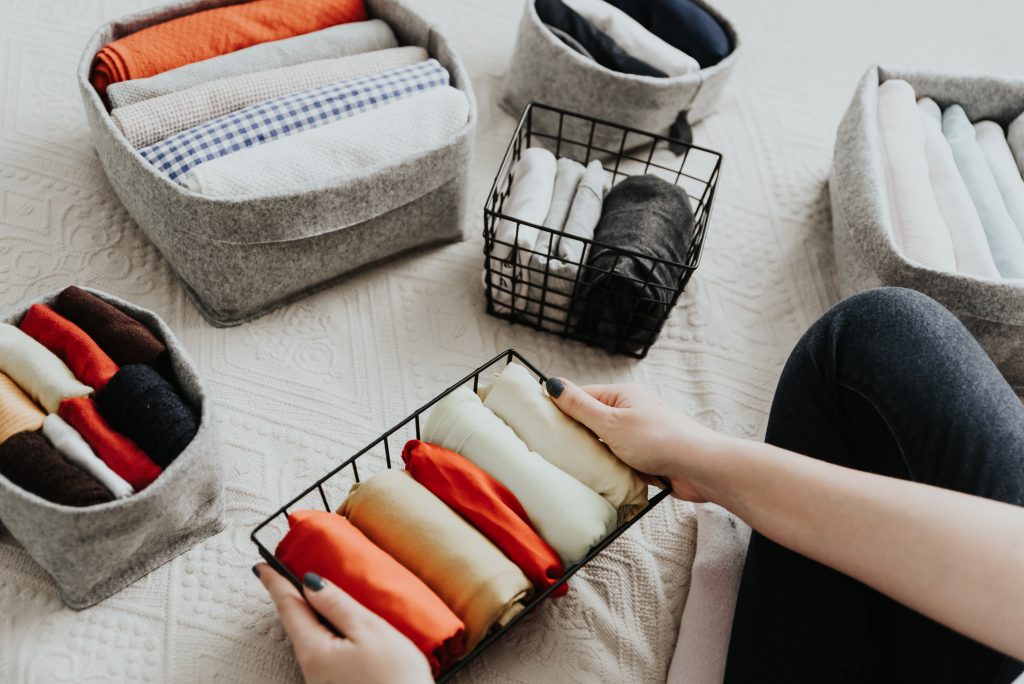 Extra space to store your belongings
Having extra storage for many of us is a luxury, so combining a sleek bed frame aesthetic that can also hold your belongings is a win-win for many. Instead of finding room in your closet for your shoes, towels or extra linen, you can reap the benefits of having a bed frame with storage drawers.
Even with a standard bed frame, you'll find a gap or ample space between your mattress and floor, which can be used to store belongings underneath. But, with that comes the onset of dust and unprotected exposure that can still damage your items. Plus, if you have allergies, the build-up of dust under your bed frame can be time-consuming to clean and maintain. You won't have to worry about managing the dust build-up with storage beds. Instead, you'll find that the extra space allows you to safely and conveniently store your belongings. This is perfect for wintertime when you need that extra layer of protection from the cold months as you can easily keep your extra blankets, quilts or duvets in your bed with storage drawers.
Sturdy, strong and additional stability
We all know that feeling of lying on an older mattress and feeling unsupported or perhaps even unstable. Your bed frame should be secure and stable not to move, especially when you're rolling around in bed trying to find that perfect sleeping position or if your kids come running in to jump on your mattress on Sunday morning. By having a storage bed, you're guaranteed extra support and stability as your mattress will not only rest on your bed frame but be supported and secured with the storage drawers underneath.
The best storage beds are available at Bedworks, where we've created aesthetically pleasing and durable bed storage frames that can support your mattress and ensure your sleep is comfortable and secure.
Easy to clean
No longer will you have to spend time vacuuming dust under your bed frame or searching for missing belongings that found their way under your mattress. With a storage bed, you can have the space to store your belongings and a place that is easy to clean and maintain. Plus, you don't have to worry about removing anything under your bed to clean your space, as everything will be neatly stored in your storage drawers. Save time and costs by reducing your cleaning throughout your space and opt for one of the best storage beds at Bedworks. View our collection of bed frames and storage beds to match your aesthetic and styling preference.
With all that extra space and storage, imagine just how crisp and clean your bedroom will look by storing any extra belongings you have lying around? Keep your office or lounge chair free of clutter and store your clothing, shoes, blankets and anything else you have in your storage space. By reducing your clutter, you won't only open your space but also come home to a clean, fresh, and welcoming bedroom. Who wants to go home after work to a cluttered bedroom? This is your space to relax and unwind and get ready for bed, so with the extra storage room under your bed; you can rest assured that anything you need is only an arm reach away.
Everything stored in one convenient location
Don't you hate it when you have to leave your bed to grab an extra blanket, or even when you're getting dressed, you have to rummage through your shoe collection to find the right pair? Not only is it time-consuming, but it can be frustrating when you have to dig away for something you need at the moment. With a storage bed, you don't even have to leave your bedroom to grab that extra blanket or pair of shoes. With such convenience and ease of use, you can grab whatever you need within a moment's notice. Plus, if you have limited space within your home, you don't have to store your winter coats or extra linen in your shed or garage — your bed with storage drawers can rid this instantaneously.
Find the perfect storage bed for your space at Bedworks
Finding the perfect bed that's right for you and your space is made easy with our team at Bedworks. Whether you prefer traditional bed frames or one of the best storage beds with drawers or storage beds with gas lift in the market, our team can help you find one that's ideal for your space and aesthetic.
Don't forget to view your storage beds in person if you can to see for yourself how they look, feel and match your bedroom. Check online reviews and invest time in researching which storage bed would suit you best. As important as it is in selecting the right mattress, it's just the same when it comes to beds with storage drawers. Take your time and invest in better sleep today by browsing our online range of storage beds or come in person at our Stanmore or Greenacre store.