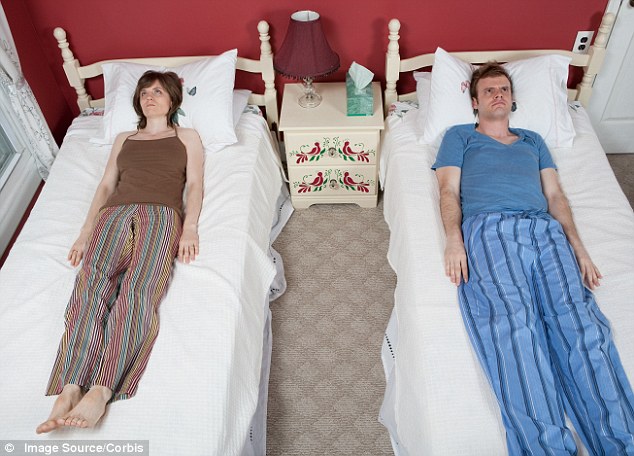 We all know that a sleeping partner can have one of the biggest, if not the biggest, impacts on the quality of our sleep each and every night, and it seems that more and more couples are now sleeping in separate bedrooms. 
What are the Factors Affecting our Sleep?
There are a range of factors that contribute to the quality of a couple's sleep. Different schedules, one may wake early for work whilst the other gets to bed late. Both can be very disruptive to the compatibility as sleep partners. Snoring and tossing and turning can drastically affect one partner's sleep and rest. Things like insomnia and sleep apnoea can cause even more issues to the stage where getting a poor sleep is somewhat accepted from both partners. Differing sleep habits like watching TV in bed or reading with the light on can lead to a disruption of sleep whilst a poor sleep environment, including everything from the mattress to the curtains, can significantly hamper sleep quality.
Why you both need a Good Sleep Every Night?
With the range of various factors all playing a role in the lack of sleep for both partners, it is in many ways understandable why so many people are considering sleeping separate. It is paramount for our health and well-being that we all get a good night's sleep. If one partner continues to get a poor sleep on a regular basis it can have dangerous ramifications. A poor sleep can lead to cardiovascular problems, obesity and diabetes and can even affect your relationship.
Why A Good Sleep together is Important for Your Relationship?
A poor sleep when sleeping in the company of your partner can actually lead to negative effects on the relationship. Some studies suggest that the lack of sleep may diminish the positive feelings we have for our partners. People who slept well together had higher levels of gratitude and appreciation and were less selfish than those who experienced a bad sleep.
How to Create a Healthy Sleep Environment for everyone?
We know how critical sleep is for our individual health and well-being and we can see that it is just as important for the health and well-being of our relationship. That's why it is essential to create a strong and healthy sleep environment for everyone involved.
Start with the Mattress!
To start you need a mattress that is large enough for both people to sleep comfortably and have more than enough space. Then it is all about finding a mattress that feels good for both of you, there is a range of quality beds and mattresses designed specifically for couples. Couples mattresses eliminate the obstacle by offering two customised sides so both you and your partner can enjoy a personalised sleep. If you like a firmer mattress you can enjoy your side firm whilst your partner can enjoy the soft feel that they love.
Finish with the Mattress!
A good mattress promotes minimal partner disturbance, mattress side walls help maintain maximum lateral support and minimise partner disturbance so you can enjoy an un-interrupted sleep. Individual coil construction of Pocket Springs absorb movement directly underneath the sleeper instead of spreading it across the bed, reducing partner disturbance, allowing for greater independent comfort and making for a better night's sleep.  There are a range of first-class mattress choices, the health of you and your relationship could be riding on your mattress investment.
Look After Your Sleep Today
By being aware of the issues that prevent you and your partner from getting a good night's sleep and then creating a healthy environment to rectify the issues is an important step. There are more options than simply sleeping in another room, invest in a quality mattress that minimises partner disturbance and allows you both to get a great sleep every single night. When sleep is crucial to the health of not only yourself but your relationship, it is important that you invest in a quality mattress that will help deliver you a quality sleep.
(Photo Courtesy of www.dailymail.co.uk)