We all know the important relationship between sleep and health. Adequate sleep is a key part of a healthy lifestyle, and is a major player in the health of our heart, weight, mind and many more things. With all the knowledge of how important sleep is for our health and our happiness, it is absolutely paramount that it is a key focus for our children as they grow and develop.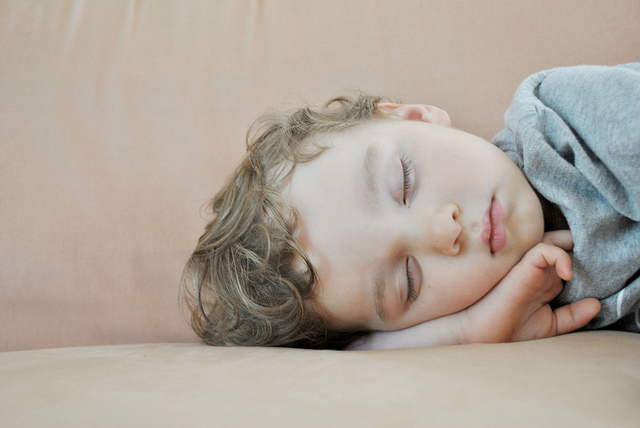 Why Focus on Sleep?
If you want to give your child the best shot at a healthy and happy life; sleep is a great place to start. Children who get enough quality sleep are more likely to function better and be less prone to behavioural problems and moodiness. They also enjoy improved memory, more creativity, a sharpened attention, a healthy weight and have more chances to live longer. If you want your child to be the next Roger Federer of Usain Bolt, sleep also increases athletic performance. What about the next Steve Jobs or Hugh Jackman? Sleep could mean better academic results too. It also affects everything from emotion, concentration and motor coordination to thinking, planning and problem solving.
Why Not Start Early?
It is critical that parents start early and help children develop healthy sleep habits. By focusing on sleep from the very beginning you allow your child to forge positive associations with sleeping. The earlier children can fall asleep without a parent the better they will be able to return to sleep during normal night time awakenings. A consistent message needs to be sent right away that they are expected to fall asleep on their own.
How Long Should We Sleep?
Babies under 1: 14-18 hours throughout the day and night
Toddlers: 12-14 hours per 24 hour period
Primary school: 10-12 hours per day
High school: 8-10 hours per day
Adults: 7-9 hours per day
*Australian Centre for Education in Sleep
What to Do
A nightly routine is crucial and is one of the first steps that should be taken to ensure healthy sleeping habits start at a very young age. Make a bedtime ritual that is followed night in and night out. This helps the child easily understand what is expected every night and helps them relax. This could start with a bath, throwing on the PJ's, brushing the teeth, a bedtime story and making sure the room is sleep friendly. Say good night and leave, and keep it the same every night. A comfortable mattress and a cool bunk bed can also help with creating a happy sleep environment.
What Not To Do
Say no to the TV and computer games at least 1 hour before bed and definitely say no to the TV in the bedroom – that could lead to some very unhealthy sleeping habits that could follow them for the rest of their lives.  Say no to any caffeine or sugary foods 3-4 hours before bed, in fact finish eating completely 2-3 hours before bed – digestion competes with sleeping and most of the time wins.
Don't Underestimate the Value of Sleep
The quality and quantity of your child's sleep affects the well-being of everyone in the household. It also affects their well-being long into the future. It is worth the reminder – better memory, better behaviour, better thinking and problem solving, better weight management, and better academic and athletic performance, is awaiting those who are apart of a healthy sleeping environment from a very young age.