Latex and memory foam are two mattress materials that can provide the support and comfort you need for a good night's sleep. Each of them has benefits, and it mainly comes down to finding an affordable choice that's the most comfortable for your unique body posture. You also need a mattress that can give you the kind of support you're looking for. Choosing the right mattress can have a major impact on your ability to feel rested and alert each day, and it may take time to figure out a preference.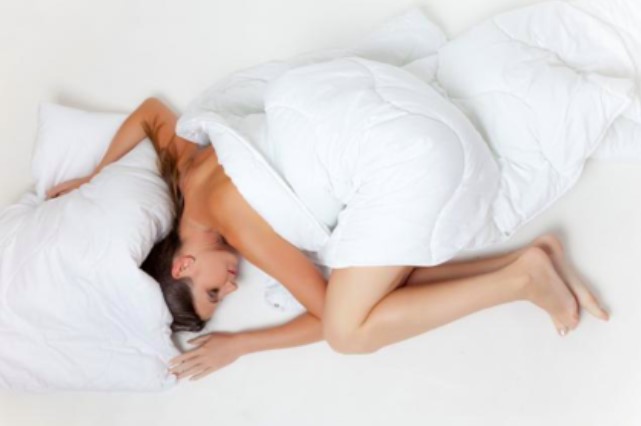 These factors are important to keep in mind when buying a mattress:
Firmness
Movement Transfer
Temperature
Durability
Cost
You need a mattress that's affordable and big enough to be comfortable, with the right amount of firmness, and made from a material that suits your texture and temperature needs. In our mattress comparison, we've listed the pros and cons of each type to help you make this important decision.
Pros and Cons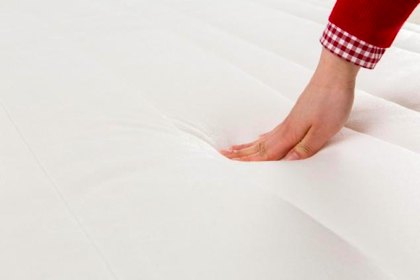 Memory Foam Mattress
Pros:
Takes weight off of pressure points
Relieves joint pain and muscle tension
Hugs the body for comfort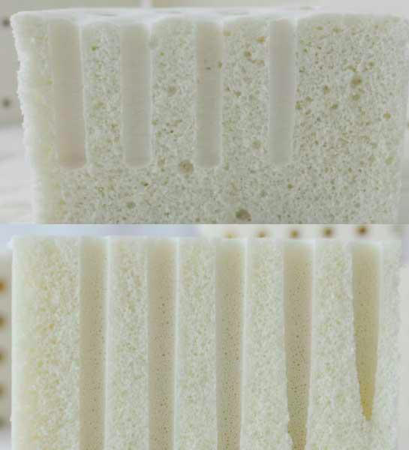 Con:
Latex Mattress
Pros:
Con:
May affect light sleepers
Issues to Keep in Mind
Firmness
The right amount of mattress firmness is unique to each person. Those with joint pain or muscle tension might opt for memory foam because of its cushioning quality. It not only gives more under your weight, but it conforms to the shape of the body. This relieves pressure points, making it a useful type of bedding for hospitals because it helps prevent bedsores.
A latex mattress is firmer and doesn't have as much give as a memory foam mattress. It's still springy, though, and different levels of firmness are available. If having good musculoskeletal alignment is an important consideration, a latex mattress could be the right choice. Rather than compressing and moulding to your body, latex has just enough cushioning to be comfortable, and a latex mattress will help keep your spine straight.
Movement Transfer
Will you be sleeping with another person? If you're a light sleeper or sleep in the same bed with one, memory foam could be a better choice than a latex mattress. Your tossing and turning will be hardly noticeable because memory foam absorbs movement as it compresses to fit your body. Latex, on the other hand, is bouncier, and your movements will be felt on the other side of the bed and vice-versa.
Temperature
The reason that memory foam moulds to you so well is that body heat causes the cells of the mattress to compress and change shape, but the body heat trapped in memory foam can be uncomfortable in hot weather. Because latex foam doesn't compress this way and has holes that circulate air, it doesn't absorb heat as easily. Newer types of memory foam are better at staying cool, however. Many high-quality mattresses are made using techniques like the addition of gel layers for cooling.
Durability
Both latex and memory foam are durable, long-lasting materials suitable for a mattress. As with any product, quality is the most important issue. For latex mattresses, the ratio of natural versus manmade rubber in the construction can make a difference. Lower-end latex mattresses can sometimes develop grooves or indentations in spots where you usually lie. The more natural rubber there is, the springier the mattress, and the more quickly it will bounce back after being compressed.
For a memory foam mattress, durability depends on the density of the mattress and how the foam is distributed. A dense core in the centre of the mattress offers more support and will give it a longer life. The best memory foam mattresses have a firm inner core wrapped with softer foam. A well-made one of either type will last for a lifespan of eight to ten years.
Cost
For both types, those with denser foam have a higher price and, in general, a good mattress will have a density of at least three pounds per cubic foot. The use of gel layers for cooling and special materials like plant-based foam can also add to the cost of a mattress.
The most expensive option is buying a latex mattress made entirely from natural rubber. These aren't common, as most people wouldn't spend that much. You can find a good latex mattress made from a blend of synthetic and natural latex (rubber) for a reasonable price.
Memory foam mattress costs can vary depending on construction. A mattress with a durable core and many layers will be more expensive than one made from a single piece of foam. Hybrids made of both latex and memory foam are more lightweight than a memory foam mattress but still have the cushioning quality, and they may also be more expensive.
Additional Factors
Both types of material can have an unpleasant smell when they're brand new. This is referred to as off-gassing and the odour will go away if you allow the mattress to air out for 24-48 hours.
While memory foam is fine for adults, it's not recommended for infants and small children because they may have difficulty breathing if they lie on it face down.
The density of memory foam and the natural rubber content of latex are factors that make these materials more resistant to allergens and dust mites.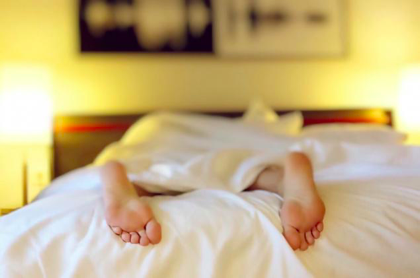 Both Are Good Choices
Once you've figured out the firmness that suits you and the type of support you need, along with the other factors we've outlined, it shouldn't be hard to narrow down your choices. For a mattress that's comfortable and long-lasting, the most important thing is to invest in the best one you can afford. And once you have it, be sure to maintain it properly. A strong supportive base will keep your mattress even, and a waterproof mattress protector will keep away dirt and moisture. We have over 100 choices in latex and memory foam mattresses in every price range. Find the mattress that will help you sleep easy tonight! Shop now for a new mattress.