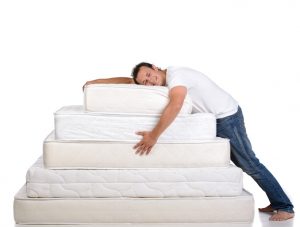 Enjoy Blessed Rest On Your Best Mattress
Look forward to your best night's sleep when you sink into the mattress and enjoy quality slumber under soft covers. No two people's needs for comfortable mattress support are the same – it all leads back to your skeletal posture, body shape and sleeping positions. It's important to take the time and effort to match your sleeping needs with the right inner padding on your mattress – mattresses will help contour to your shape and cushion pressure points for relaxed and deep rest.
Comfortable rest and sleep needs will change over time with medical conditions, weight and exercise changes, natural aging at all life stages and changing partners all playing their part. It's also important to rejuvenate your bed padding each year by turning and airing your mattress – especially if you are in a home where pets rule the bedroom!
For those researching the best mattress to buy or who want to know more about the specific points of difference in construction styles, here is a breakdown of the two most common types of mattress construction, spring and foam.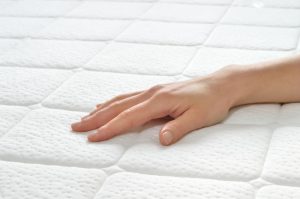 Spring: One of the great advantages of a spring mattress is having no partner disturbance. The inner spring steel coils disperse movement of sleepers and keep each body contained in the position they rest in – it's sort of like having a steel cushion! Comfort Sleep Chiro Posture Pocket Spring mattresses offer allergy-free and antibacterial properties, with three spring zones and good back support for sleepers. Spring mattresses can range from 27cm-32cm in thickness, depending on whether toppers are used, and are best suited to those who require firm cushioned support who sleep in multiple positions. They are great for beds that sit flush, allowing the mattress to extend the full length and width of the frame. https://www.bedworks.com.au/mattresses/mattresses-by-type/pocket-spring-mattresses/1745-comfort-sleep-chiro-posture-pocket-spring-firm-mattress.html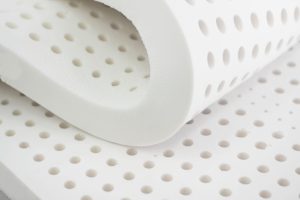 Foam: The benefit of having a mattress made with memory foam, gel or latex is that is retains sleeping shape while allowing for temperature and heat regulation, making these mattresses a great choice for osteopathic support. There have been many advances in technology applied to natural foam and latex mattress interiors – they are especially good for sleepers who suffer from allergies or pain points on the body that require cushioning. As with spring mattresses, you can choose from various firmness fits in foam mattresses ranging from plush to ultra- firm. Enjoy relaxing support as you sleep. SleepEezee Slumberzone Allure and Illusion mattresses provides latex and natural foam filling which helps disperse heat and keep temperature regulated. https://www.bedworks.com.au/mattresses/mattresses-by-type/chiropractic-mattresses/439-sleepeezee-allure-slumberzone-gently-firm-mattress.html
At BedWorks we stock a huge range of both spring and foam mattresses, so you will always find a perfect fit for your body shape. We have mattresses that are endorsed by COCA – Chiroporactic and Osteopathic Association of Australasia for those sleepers who need extra-special support. We also offer our unique 100-day risk-free trial, where you take the mattress of your choice and test it out for up to 100 days – returning it to us for replacement with another style if it's not the best fit for you.  Don't break the bank with your new bed, head straight to BedWorks for your best bed yet!
Invest in Better Sleep