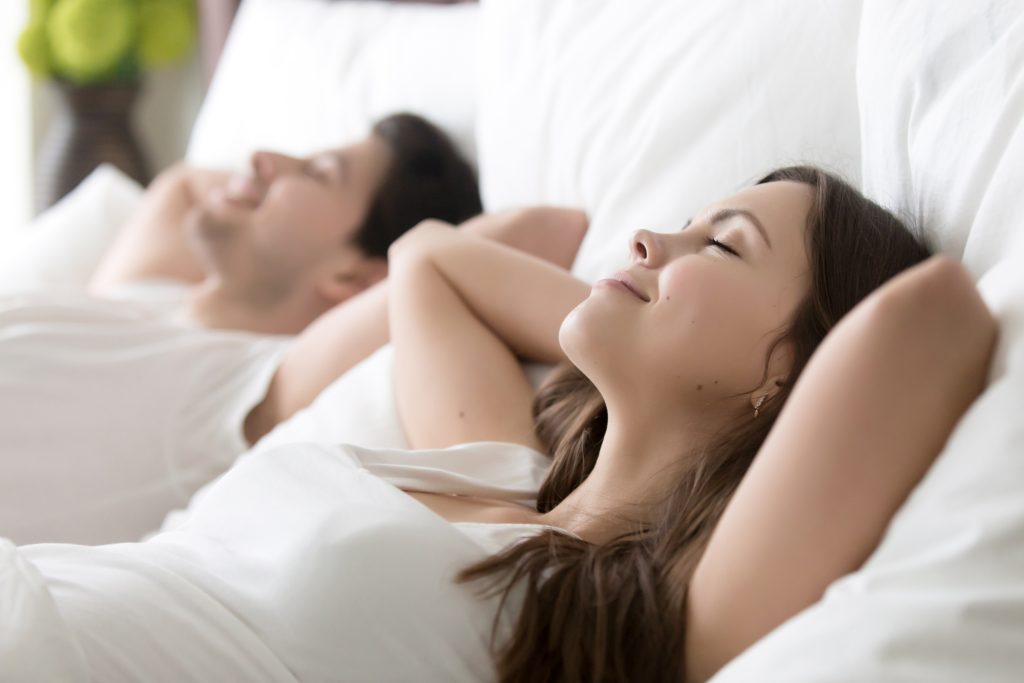 No one likes to miss out on a good night's sleep after a busy and challenging day.  But insomnia, health issues, partner disturbance and the wrong mattress type can all impact on peaceful rest. Here are Bedworks' Top Tips for Sleep – follow these and you will be guaranteed to sink into slumber each night that will knock your socks off!
How To Invest in Better Sleep
1.    Buy Right Bed – everyone's sleep needs differ and people rest in particular postures – front, side, stomach, or curled. Make sure your mattress contours to your specific shape and is comfortable enough to support you for years of peaceful sleep. Ensure your bed is supportive enough for its occupants (ensemble or frame types) and is constructed for sturdy and durable use. The best way to make sure your mattress works for you is to test it out first. And the best way to determine if your bed frame is the best one for your needs is to test it with your mattress!
2.    Set Up Environment – we all need a certain amount of rest each day and that can be interrupted by light, noise, disturbance and general ill-health. Make your bedroom sleep-easy with scented linen or spritzers sprayed on your pillows, warm blankets and cool sheets for the season, plus appropriate curtains or shades to screen out light and noise. Limit use of electronic screens, night lights and alarm clocks with displays in your bedroom so your sleep routine is not interrupted
3.    Stay Cosy Warm! The right temperature in your room is dependent on environment, bedding and clothing – did you know that wearing socks to bed increases your chance of sleeping undisturbed? You can control temperature and airflow via heating and cooling options like air-con, fans and gas heaters, plus make sure your bedding layers are appropriate for the season with enough cotton sheets, blankets and throws at the ready to regulate your room temperature.
4.    Keep To Routine – establishing good adult sleeping patterns depends on adhering to your bedtime routine and sticking with it, no matter your day – either by reading, listening to music, having a bath prior or meditating before sleep. This gives you the best chance to rest throughout the night undisturbed and to wake feeling refreshed and ready for your day!
5.    Bedding Options Rule! Last, don't underestimate the effect on your sleep patterns and overnight rejuvenation that sleek and comfortable bedding has. Using plenty of pillows, cushions, temperature supports like throws and over-blankets alongside your normal bed linen makes you feel luxurious and ready to laze in your bedroom, thus encouraging your circadian patterns to acclimatise.
It's not hard to create a sleeping space you want to return to each night for peaceful slumber! If you're inspired to update your bedroom for a better night's rest, hop online or give our sales staff a call to help choose the best bed for you. We have everything you might need to make your bedroom sweet again – choose from premium Italian Magniflex mattresses, mattress and base ensembles from Australian suppliers, bedding products and accessories down to budget basic bed frames for students. They're all at fantastic prices and with next-day delivery available on products in stock.
'Your Best Bed Is At Bedworks'