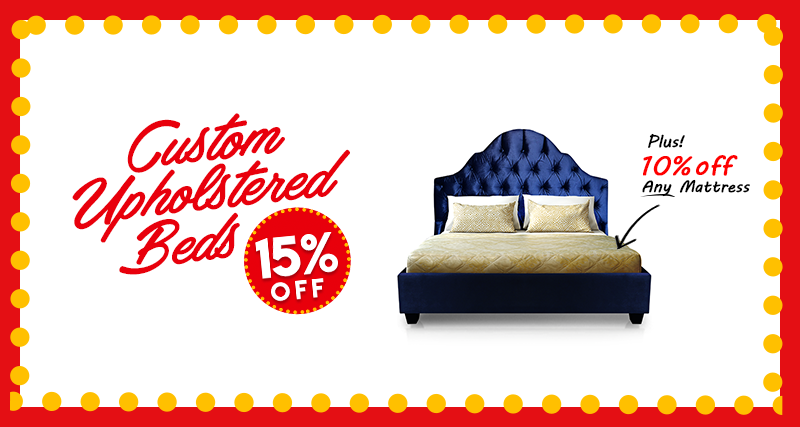 Get 15% OFF wide range of Custom Upholstered Beds this March ONLY AT BEDWORKS!

Now is the perfect time to buy your dream bed!For a limited time only, we are offering you 15% off on a wide range of ultra-stylish luxury upholstered beds! Our handmade upholstered beds are finely crafted using the best locally-sourced materials and chic, upholstery from one of Australia's best upholster brands including Warwick and Zepel fabrics.


Here are some of our custom, hand-made upholstered beds!

But what's the use of a premium bed frame if you don't have a matching mattress? Buy any deluxe upholstered bed frame from our range and get 10% OFF on ANY MATTRESS! Whether you want a soft mattress, a medium mattress, or firm mattress, match your new upholstered bed with your choice of pocket spring mattress, latex mattress, memory foam mattress, or pillow top mattress!
This deal is only for a limited time only! Visit us in our Parramatta Rd.-Stanmore or Greenacre showroom or head on to our online store www.bedworks.com.au to BUY NOW! Offer ends 31 March 2017!