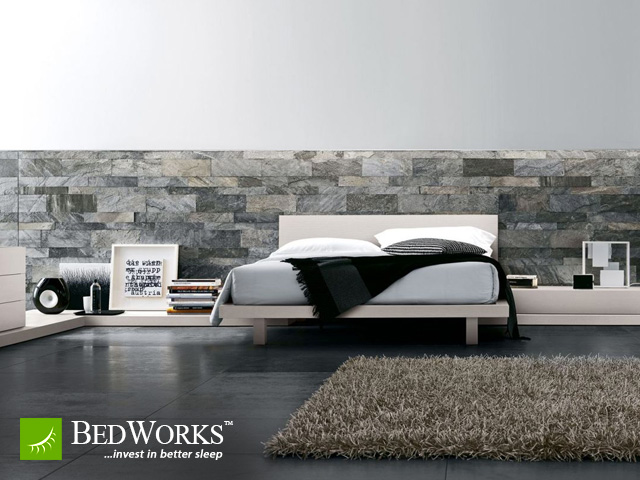 A good night's sleep is critically important to our overall health and well – being
Our choice of mattress has the biggest influence and impact on our quality of sleep
So our mattress is vital for us to remain healthy and well
There's only one problem – 'luxury' mattresses and beds are typically very expensive and can be quite the financial investment.
Not anymore…
Say Hello to Luxury Beds & Mattresses at Warehouse Prices
We have a massive range of the highest quality, innovative, luxury mattresses at warehouse prices. Looking after your health has never been easier, and cheaper, at Bedworks.  We are dedicated to continually going above and beyond the call of duty in providing first class customer service. Not only are we dedicated to great customer service but we are passionate about providing our customers with top quality beds and bedroom furniture at remarkably low prices – that's why we offer luxury beds and mattresses at warehouse prices.
Now everyone can enjoy the Luxury that they deserve
We only stock and sell the finest range of beds and mattresses from Australia's leading brands. So you know every time you buy from Bedworks you are getting the highest quality, long lasting products made from the best materials. We have the best latex mattresses, memory foam mattresses, pillow top mattresses, pocket spring mattresses and a whole lot more of the finest quality Australian made products. And now we are proud to give you the best in luxury mattresses at warehouse prices.
Find the Perfect Night's Sleep & Save up to 70% 
Now is the perfect time to find the perfect night's sleep. When it comes to your health, comfort, support and a great night's rest you can't afford to settle for second best. Enjoy the best in luxury at heavily discounted rates and take your comfort to another level.
Come into our massive Bedworks Greenacre store and see for yourself the huge range of beds, mattresses and bedroom furniture all under the one roof. Your health is important, and that is why we offer luxury mattresses at warehouse prices. Come in and see for yourself and take care of your health today.