Recover. Re – Energise. Perform. 
You put 100% into training. Every single day you're out there battling the cold and heat to get the most out of your body.  You put everything you've got into your physical conditioning and healthy eating, but what about your sleep?  Sleep plays a pivotal role in athletic performance and competitive results, a good quality sleep provides vital energy to both the brain and body and allows it to heal, build and recalibrate.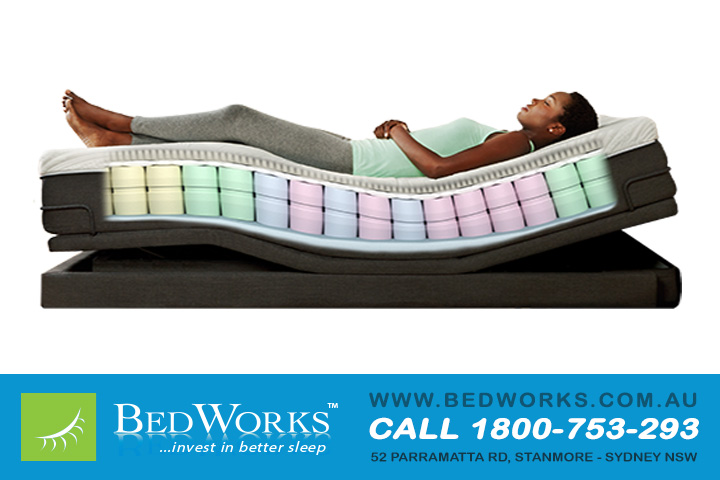 A Good Sleep is Crucial for Athletic Performance
Whether you're at the top of your game or in the game just for the fun of it, getting the right amount of sleep is paramount to get you on the path to good fitness and good health.  Just like you need more calories when you are training, you also need more sleep. When you push your body harder you need more time to recover, sleep is the time when your body repairs itself, if you don't get enough sleep you're not giving yourself the best chances to perform well.
"I rely on my sleep more than I do my nutrition." Rich Froning Jr. – Professional CrossFit Athlete
 Introducing the Reverie Dream Supreme Mattress 
Everything about the Reverie Dream™ Sleep System is designed to help you achieve a deeper, more restorative sleep so that you wake up feeling refreshed, rejuvenated and ready to conquer the day. State of the art DreamCell™ Mattress Technology provides customized comfort for life. Reverie's DreamCell foam springs come in four different firmness levels that can be configured in an almost infinite number of ways to match you and your partner's specific firmness preference.
Let Your Body Recover so it can perform at its Peak
The Reverie Dream Supreme Mattress features the innovative 8Q Adjustable Foundation so you can adjust your bed for ultimate comfort and support. The head and foot can be elevated to virtually any angle and a wireless backlit remote control lets you lock in your favourite positions. Experience the Zero Gravity pre-set position that simulates weightlessness – eliminating pressure from limbs and lower lumbar. The Anti-Snore pre-set position raises the head of the bed slightly to open airways to improve breathing and help reduce snoring. An ultra – quiet massage feature with 10 different intensity levels lets you wake up with a gentle massage and/or by having your head lifted via the alarm function. Comfortable heat tilt support provides additional comfort when in a fully upright position.
The Reverie sleep system delivers the utmost excellence in innovation to give you the best sleep possible and achieve a deeper, healthier and more restorative sleep. Train Better – Sleep Better – Perform Better.
"I rely on my sleep more than I do my nutrition. I love my Reverie bed." Rich Froning Jr. – Professional CrossFit Athlete
---
REVERIE – DREAM SUPREME Mattress is EXCLUSIVELY SOLD at BedWorks Sydney!
SPECIAL Offer: CamperDown Fitness Members Get an EXTRA 10% Off!
For more information about the Reverie Mattress please call us on 1800-753-293
Or
Visit http://www.bedworks.com.au/1154-dream-supreme-sleep-system-mattress.html
---