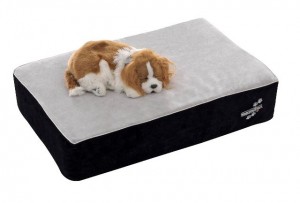 You, Your Pet and Sleep
Do you know dogs spend more than 80% of their time asleep?  Do you know that letting your pets share your bed can be harmful to both you and your pet?
Man's "Best Friend"
For many people letting your pet share your bed is a 'no-brainer,' they are just as much a part of the family and therefore should be treated the same way. There's no way that your 'best friend' will be left sleeping outside on the floor or on some old mat. So you welcome them into your bed a few nights and before you know it, it is a well entrenched habit.
What are the Health Concerns?
There are many differing views on whether sleeping with your pet is good or bad. There are many people that believe sharing your bed with your pet leaves you more likely to become ill, whether it is from skin infections, influenza, allergies and hay fever etc. It is also common knowledge that sleeping with your pet from a young age can potentially lead to them developing behavioural issues.
The Biggest Problem
One of the biggest concerns could be how sleeping with your pet can affect your sleeping habits and your overall quality of sleep. There are many direct health implications of getting a poor sleep, including poor memory, concentration and mood swings that can lead to more serious health complications like obesity, heart disease and depression. If your pet is affecting your sleep in even the slightest way, it is critically important for your health that you find an alternative sleeping solution.
What are the Alternatives?
For so long it was difficult to find the middle ground. It was either the luxury of your bed or the doldrums of the dog house or the old mat. Now there are a range of high-quality pet beds that give you the peace of mind knowing your pet is being looked after long into the night. Luxury mattress manufacturers are joining the market with the same passion and commitment for human products, and are creating innovative and dedicated product lines.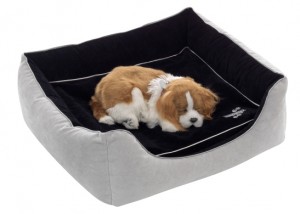 Luxury for Pets
Companies like Magniflex are bringing their proud history of delivering innovative mattresses for mankind and shifting their focus onto our 'four legged friends.' They are developing products born from the same passion for research and innovation and tailoring it to the pet market. With the same focus on sleep, the environment, innovation and a genuine passion for improving the quality of life, Magnipet mattress and bed are giving pets all around the world a chance to enjoy the comfort and support that they deserve.
Pets and Sleep
Quality beds dedicated to pets are the perfect solution to all your concerns about your pet's well-being. They can get all the comfort that your bed would provide and be world's better than the comfort the old dog house can deliver, whilst helping ease any behavioural concerns and safeguarding you against any allergies and poor sleeping habits.