Do I really need a mattress protector? This is a common question for consumers when buying a new mattress. Even if you have had your mattress for a few years already, a mattress protector is something you should really consider.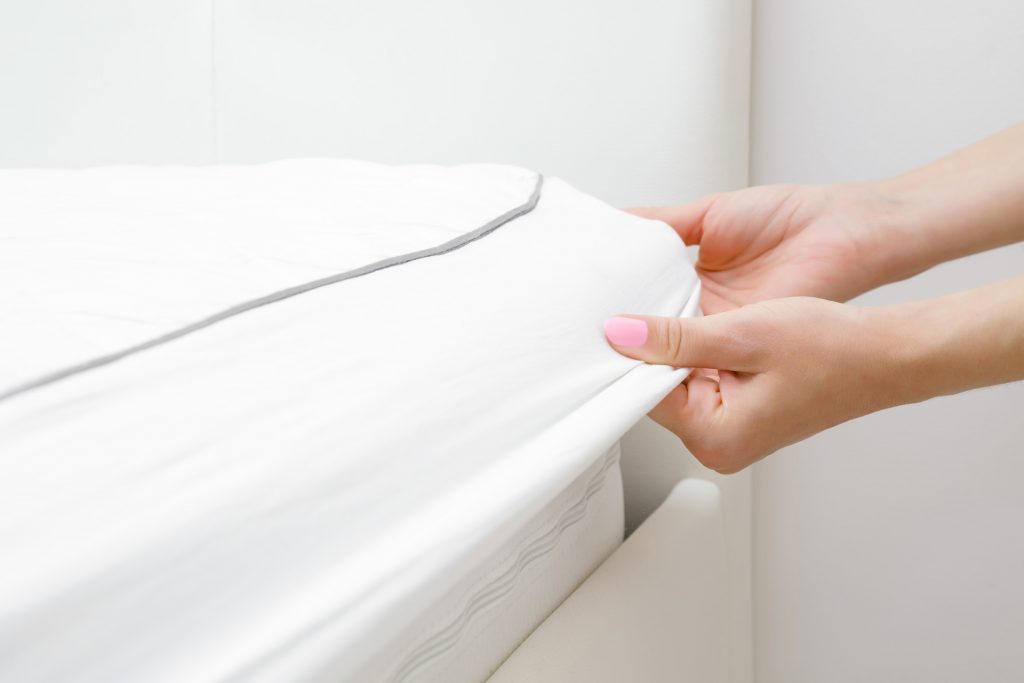 Here are 10 excellent reasons why you should think about investing in a mattress protector:
1. It makes your bed more comfortable
Is your bed as comfortable as you would like it to be? Is your sleep getting disturbed because your mattress doesn't feel soft and comfortable enough? If this is the case, a mattress protector could be the answer you're looking for. Fitting around your mattress and secure underneath your sheet, a mattress protector provides an extra layer between you and the mattress — giving you more comfort and your bed a more luxurious feel. For this reason alone, it's worth investing in a mattress protector. After all, you can't put a price on the feeling of sinking into a soft bed and enjoying a great night's sleep.
2. It reduces bacteria
None of us likes to think about our beds being dirty. However, when you sleep, you sweat. Your sweat sinks through your sheet into your mattress, which becomes the ideal breeding ground for germs and bacteria. It can also cause your mattress to develop an unpleasant musty smell, particularly if you don't air your mattress occasionally.
A mattress protector provides a barrier between you, your sheets and your mattress. It makes it much more difficult for sweat and germs to penetrate through to the mattress, making your bed a cleaner, safer place to sleep.
3. It protects you from allergies
Dust, skin cells and other allergens commonly gather on mattresses. This can cause dust mites and lead to an uncomfortable experience for allergy sufferers. If you find you're sneezing or your eyes are itchy when you wake up every morning, there's a good chance there are allergens in your mattress.
Using a mattress protector will help to alleviate your suffering. It makes your mattress a less welcoming place for allergens and dust mites and prevents them from causing you so much discomfort.
4. It makes life easier if you have children
Children bring us so much joy, but they can also cause a lot of dirt and mess! This is particularly noticeable in their beds. Whether it's food and drink spillages, or nighttime bedwetting, your little ones' beds can get very dirty. If your children are sleeping in unhygienic environments, this can cause them various health problems. Keep your kids safe and healthy with a mattress protector. A waterproof mattress protector is particularly useful for children, as it keeps their mattresses clean and dry. It also makes cleaning up a lot easier for you in the morning. Mattress protectors come in a wide variety of sizes, including those made for small single beds, so it's easy to find the best mattress protector for your needs.
5. It keeps pet germs away
Many of us love to snuggle up with our furry friends at night. However, this can have unforeseen risks for us humans. Pets can carry a variety of parasites, including fleas and worms. In addition, their dander is notorious for causing allergies. If your pets sleep in your bed with you, they could be contaminating your mattress.
Mattress protectors are ideal for keeping pet germs and parasites away. If you really love having your four-legged pal in bed with you, it's time to invest in a mattress protector.
6. It can easily be washed
Probably the biggest advantage of using a mattress protector is that it's easy to wash. Of course, you should be washing your bed linen regularly — ideally every week to two weeks — but you can't wash your mattress. This means it is extremely difficult to remove bacteria and allergens from your mattress completely.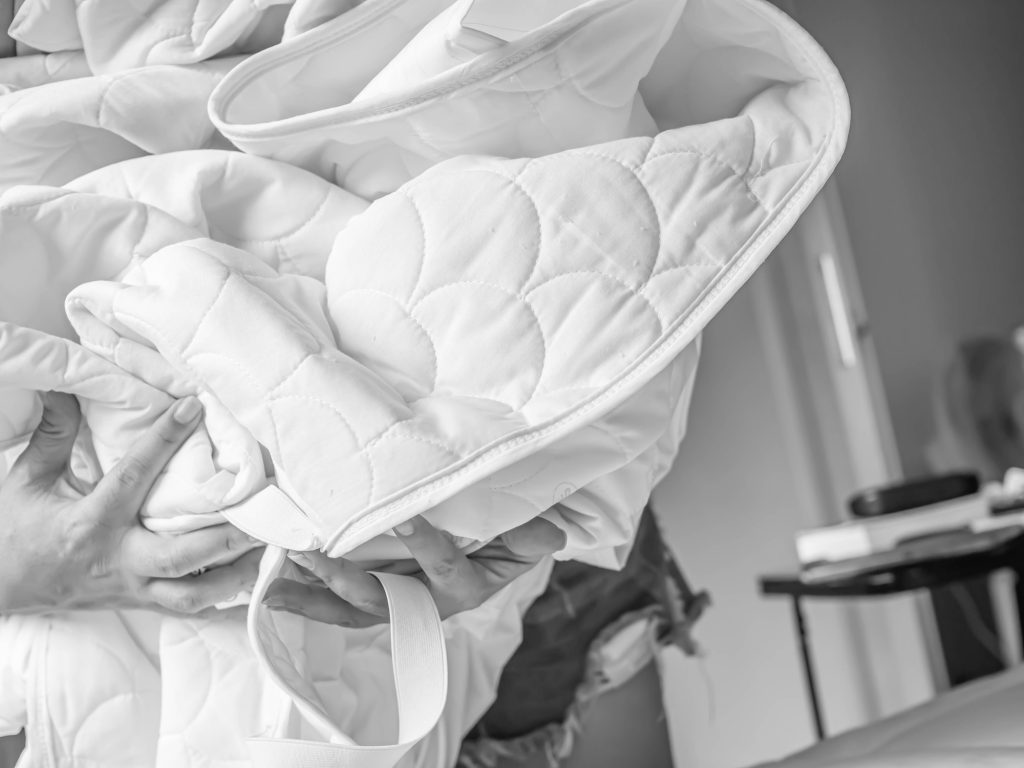 A mattress protector can be washed as easily and as often as you wash your bed linen. It gives you the most hygienic sleeping environment, as well as extra peace of mind that you are truly sleeping in a clean, germ-free bed. It helps to keep your bed smelling great, too!
7. It extends the lifespan of your mattress
No matter how careful you are with your mattress, accidents will happen. If you spill food or drink on your bed, this can easily soak through into your mattress and contaminate it. Mattresses are very hard to clean properly because if you get them too damp, this can easily compromise their structural integrity. This is especially the case if you use a memory foam mattress.
Mattress protectors, particularly waterproof mattress protectors, prevent spillages from being able to permeate through to your mattress. In addition, by adding an extra layer underneath your sheet, your mattress protector will keep your mattress from becoming worn as quickly, prolonging its lifespan even further.
8. It protects your warranty
Most mattresses come with a manufacturer's warranty. If something happens to the mattress that wasn't your fault, you can usually get a replacement or a refund. However, if the mattress is stained or looks worn, your warranty will often be invalidated, leaving you out of pocket.
Using a mattress protector is a great way to keep your warranty intact, as your mattress will not be stained or carry any obvious signs of wear and tear.
9. It's cost-effective
Mattresses can be extremely expensive, so you want them to last as long as possible. If you're making this significant investment, it makes sense to protect it as best you can. A mattress protector can be the most cost-effective way to do this. Even the very best mattress protector will only cost you a fraction of the price of a new mattress, potentially saving you a lot of money.
10. There is a mattress protector for every need
Whether your bed is big or small, you're after additional comfort or a protective layer, there is a mattress protector out there to suit all your needs. Mattress protectors come in two main types: fitted, which simply folds around your mattress with elastic like a fitted sheet, or encasement, which completely surrounds your mattress and zips up securely.
Beyond this, you can choose from an extensive range of sizes and materials, from soft, comfortable fabrics to waterproof mattress protectors. The best mattress protector for you will always be the one that meets the individual requirements of your household.
Find out more about protecting your mattress today
If you would like to find out more about mattress protectors and other ways to take care of your mattress, please feel free to look through our helpful blog. You can also contact our team on 1800 940 596 to discuss beds, mattresses, mattress protectors and more.